Company Overview
Magnesia Chemicals LLP incorporated in the year 2016 was set up to manufacture Potassium permanganate, Sodium permanganate and various other products for the domestic and international markets. This project is envisaged and promoted by a group of like minded professionals keeping in view the future need for pure water, fresh air and various products which have considerable impact on day to day living.
Magnesia Chemicals LLP is company with innovation as its defining feature for fulfilling dreams and achieving goals of making itself a world class manufacturer of Permanganates.
Magnesia Chemicals LLP is managed by a team of experienced professionals who are a force to reckon in the field of Permanganates.
Col. Vinod Marwaha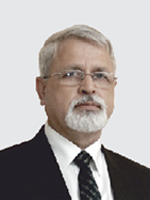 Col. Vinod Marwaha is an alumni of the 1967 batch of the national Defense Academy, Khadakvasla, Pune. He was commissioned in 1971 into the Bombay Sappers and was immediately thereafter deployed on the western front for the Indo Pak war. He took voluntary retirement in 1992 and has been associated with plethora of activities in the domain of post-conflict management, solar energy, construction and dairy to name a few. He is the Director of 2 NGO's working in the field of demining and UXO in Srilanka, Kuwait and Qatar since the last decade. B.E Civil and Post Graduate in Structural Engineering from College of Military Engineering, Pune, Vinod has been actively involved with education at IIeBM since 2000. Vinod brings with him the good old army values of credibility, commitment and discipline.
Mr. Sanjay Kulkarni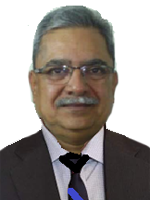 Mr. Kulkarni is a B. Tech (Chemical) from LIT, Nagpur of 1987 batch. He has a wide experience of more than 30 years in Chemical Industries and has high expertise in setting up turnkey projects and Production Process especially in Permanganates. In the past he has also successfully handled various tasks of setting up projects in the field of Oils & Fats and Potassium Permanganate. Mr. Kulkarni's most prestigious assignment was setting up of a modern, ultra efficient and highly productive Potassium permanganate plant in Iran which won him accolades from his Principals. Mr. Kulkarni is deft in managing the projects from concept to commissioning stage. He is an expert in directing the development and implementation of key procurement strategies, contingency plans for commodities while ensuring that plans are aligned with production and project requirements. He is experienced in monitoring adherence to quality systems and comply with ISO-9000, 9001, 9002, NSF standards and maintaining requisite documents, implementing quality systems and procedures in the organization to reduce rejections and ensure zero defect products. He undertakes direct supervision of Plant erection and commissioning, work out pre-ordering schedule and coordination of tendering and contract finalization. Mr. Kulkarni is an effective Leader and expert in managing a team of executives and guiding every factory personnel to address and resolve performance bottlenecks and also imparting in house training.
Mr. Avinash Ladage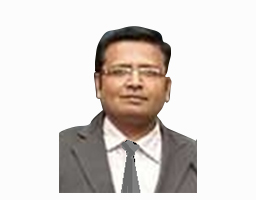 Mr. Avinash Ladage is a B E in Chemical Engineering. He started his career as a Production Engineer in a Potassium permanganate plant and now has over 20 years of experience handling production. Mr. Ladage has worked In various Potassium permanganate plants in India. His last stint was of managing the entire production facility in Iran where he was running the plant with efficiency greater than its rated capacity. His result oriented approach and thorough professionalism has fetched him lot of appreciations from his Iranian Principals.
Mr. Bharat Palkar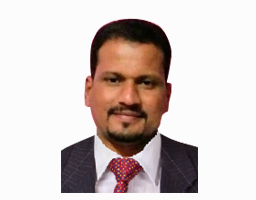 Mr. Bharat Palkar is a B. Tech. in Chemical Engineering. He started his career as a Process Engineer in a Potassium permanganate industry and went on to establish his position in this industry. He acquired his skills through his Foreign stint at Petrochemical Refineries and various Potassium permanganate plants in India and abroad. Mr. Palkar has more than 15 years of experience in handling process in Permanganate Plants. He was one of main persons who has contributed to the successful running of Potassium permanganate Plant in Iran